It's a tough but necessary conversation that most adult children and their senior parents might have to sit down and talk about one day. We are referring to the conversion about when should the senior parents move to a community that is fit to take of them. Such a conversation might cause a rift within the family and could alter its dynamics as well, if the conversation isn't conducted rightfully. What adult children of senior parents need is some sort of senior living guide to get through this ordeal.
If you were to blatantly suggest the idea, parents would very likely disagree or be offended by the thought. They'd likely say that it isn't their time to move into a community or that they don't feel at home in that kind of place. Other members of the family could have different opinions as well. Some might be with you on the idea while others will straight out reject it. Everyone's opinions' matter since there's a lot of emotional stake in the subject.
If you are fully set on the idea of giving your senior aged parents the best years of their life in a new community, you need to take the right steps. One wrong step and the entire structure of the conversation and idea will fall apart. Fortunately, Senior Transition Guide has a senior living guide on how to get talking with your senior parents regarding community living.
Know the Many Senior Housing Options Available to Your Parents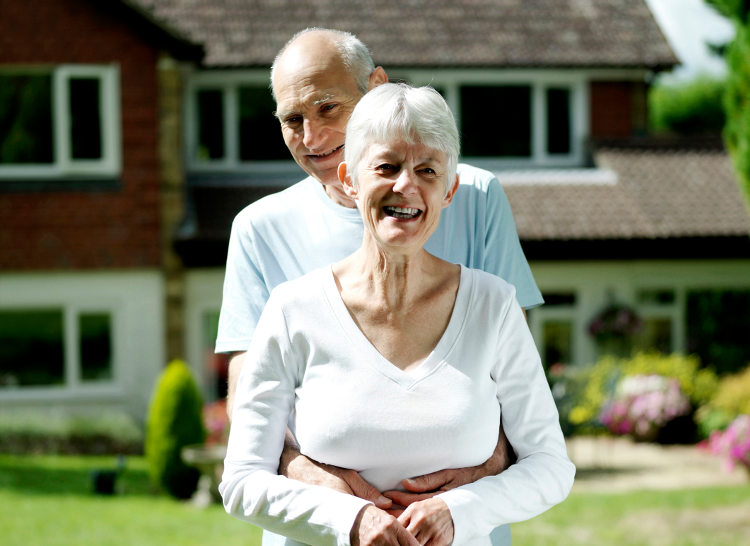 Before you even start bringing up the topic to your parents, learn about the different types of senior living communities there are. Communities offer a wide variety of care and have a wide range of prices. Senior communities' pricing varies due to the state or the region that your parents live in or where you want them to relocate to. Since communities and their levels of care fluctuate, it would be best to research the average cost of the communities you are looking into.
On the topic of financial focus for senior living, it is best that you learn about your parents' financial situation and the options that are available to them should they decide to move. Look first into their current financial situation, are they financially stable? Do they have a sizable nest egg that will keep them financially secure for the rest of their lives? Do they receive allowances or any kind of funding from the government? Do they depend on you or someone else in the family to keep them financially afloat? Questions like these are necessary to gather the right amount of knowledge of your parents' financial stability. It would be advised to be subtle about it to avoid arousing suspicion.
If you believe that your parents could benefit from some extra financial help, there are a number of organizations whose main purpose is to provide financial backing to qualifying seniors. Here are several organizations:
U.S. Department of Veterans Affairs – If your parents are suited for Assisted Senior Living and once served in the military, the Department of Veteran Affairs will pay for an assortment of services that are provided by the senior living community.
Concierge Programs and Businesses for Seniors – Business organizations that are built to help finances senior living by financially helping them through their move to a community.
Life Insurance Policies – Some life insurance companies have policies on using funds to help finance your senior living lifestyle. It various from company to company, so it is best to research your parents' life insurance (provided they have one).
It should be noted that your parents are likely to keep their finances close at heart, which can be difficult to find out. If anything, emphasizing on what they can and cannot afford is a good base to start off from.
Think about Your Senior Parents Health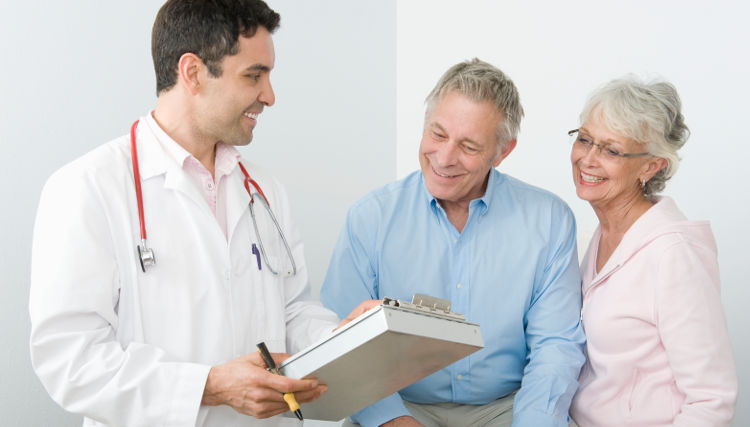 Finances is one thing, another thing to research on is whether if your parents would benefit from becoming part of an assisted living or independent living community. See if their health would benefit from the lifestyle and could likely improve. Communities have different levels of assisted living care like memory care and skilled nursing, so it is best to think head of the subject.
Make Plans to Sit Down and Talk about Senior Living Options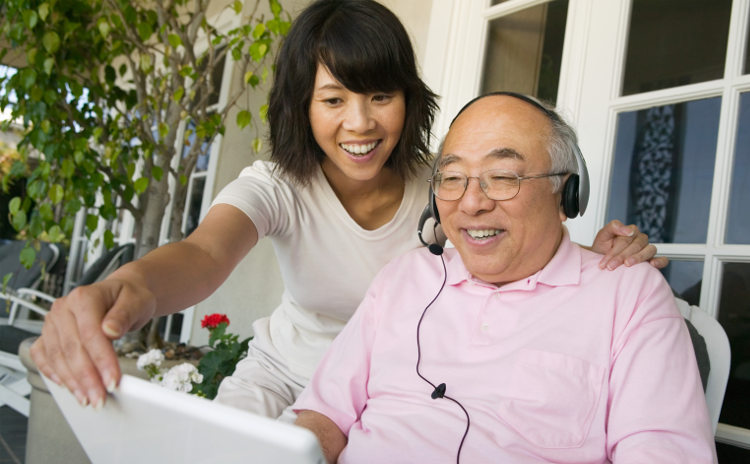 Approaching this topic to your parents (and likely the rest of your family) over time and ahead of time is a good idea. Putting the idea and thought into their head will come off as non-threatening and subtle. Discussion and debate of this topic will take months, even years to go over. If you schedule a sit down ahead of time and they agree to it, you won't come off as "We need to have this discussion about senior living RIGHT NOW!". In a way, the talk needs to like an open table discussion where every party can have their voices heard. Use the following methods as a senior living guide on conducting "the talk".
The conversation should be in a calm, comforting spot like the kitchen table or the living room. Begin talking about senior living as a suggestion and not an order. You want to be a voice of reason and knowledge, not ignorance and forcefulness.
It would also be good is to have some materials in case they show interest or they need to know more about the lifestyles of independent and/or senior living. Whether you have a senior living guide or brochures, videos, or any kind of content, it'll help.  Another method is using the tools and resources provided by the communities and other websites about the topic. For example, the Smart Choices Tool provided by Senior Transition Guide is a good way for senior parents to get interest in the community lifestyle. They can take the questionnaire and find out if they are suited for independent, assisted or any other kind of senior living.
If they are open to the idea or even show some interest, it would be good to present the options with a positive tone and with detail and non-threatening words. Highlight each community's activities, amenities, and social events/opportunities first instead of the medical assistance they provide. You want to show that the independent and assisted living communities are there for enhancing one's lifestyle instead of being a place for medical assistance. In this modern era we live in, senior living communities are almost like resort style living with conveniences that benefit the elderly.
Additionally, you should set a nice tone while pointing out certain elements in a senior living guide or brochure you handed to them. This way, you let your parents know that it is important that they make the decision, not you. It'll make them feel validated in this entire process.
Having "the talk" can be difficult and uncomfortable at the start, but you're in to help your parents on the long run. It might take several sit-downs and it might need a number of family members to help encourage them. You also want to make them feel comfortable and know that you'll be there for them if they are open to the idea. This means you will have to accompany them on a tour if they are interested in a senior living community. Being there for them will help them make the decision.
Other Topics to Consider While Having "The Talk"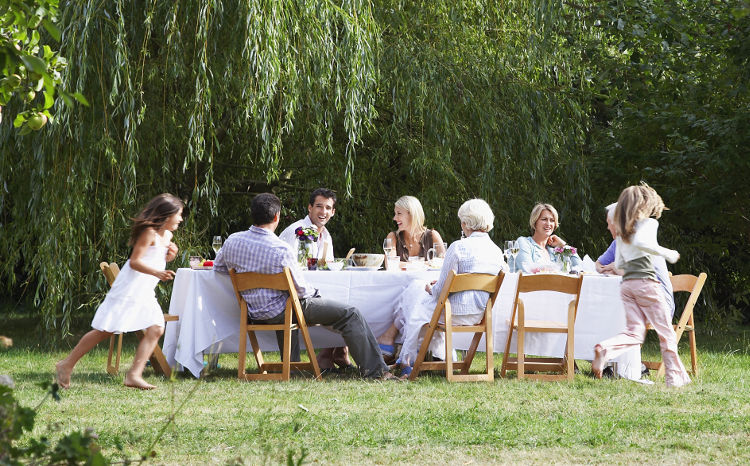 Every parent is different. They think different, they see things different, they even interpret things different. That's why there are some things that are straight out covered in a senior living guide, brochure, or community website. Proposing the idea of senior community lifestyles will bring up a lot of "what if questions". These questions can be things like:
What if one of us passes on, what will happen to the other?
What if the house can't be taken care of and sold after we move?
What if you need to downsize when we move to a community?
What if the neighbors in the community don't take kindly to us?
Questions like these are difficult and saddening to the thought, but they can help you understand your parents' viewpoints more. To address these questions, continue doing research until you have the right answers. Research can be asking the community, professionals who work at the community, and online content.
Talking about moving into a senior living community can seem a bit overwhelming or strenuous. However, if it's been a concern or thought for some time, then it is best you get on it, with some preparation or guidance provided by a senior living guide or resources from a community. Once you are ready, you should be able to sit down and discuss the topic with confidence.