Many people perceive that most seniors are inept when it comes to technology. However, in most cases it's not true. While some do have trouble understanding the concepts of things like iPad tablets and Android smartphones, a majority of seniors embrace technology. Thanks to how adaptable today's technology is, seniors (even those living in an assisted living home or community) are more digitally connected than previous generations.
Due to the social environment and its easy access, seniors are able to do things that previous generations weren't able to. Seniors can now keep in contact with their loved ones, rediscover old friends, and have a higher quality of life. And this positive quality of life change is growing. According to a 2017 study from the Pew Research Center, the number of seniors owning a smartphone and/or a tablet is significantly higher than their previous study in 2013. This number continues to grow as more advancements in technology are made.

How Did Technology Help the Assisted Living Home Lifestyle?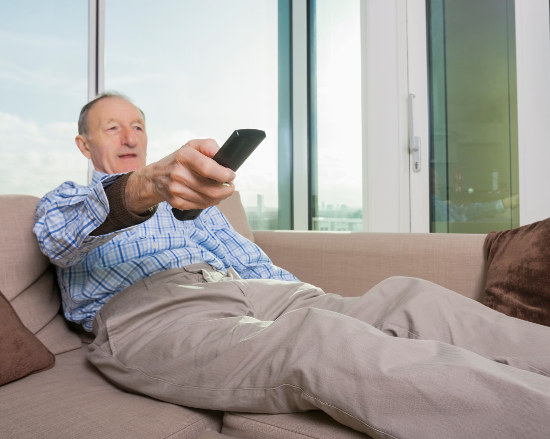 Those in an assisted living home or community are probably enjoying the benefits of technology without even knowing it. Here's how technology is helping those in assisted living and in other senior living communities.
Smartphones and Tablet PCs
Tablet PCs and smartphones a very versatile and offers seniors a lot of convenient services in a handheld device. Beforehand, if seniors wanted to play a game together, they'd have to break out a game board or a deck of cards. If they needed to directions, they'd pull out a map. If seniors wanted to listen to music, they'd have to listen to the radio. Now all of those needs are fulfilled thanks to the invention of smartphones and tablets.
Apps on these devices help those in senior living in a variety of ways. Certain games available on app stores help seniors keep their brains active, which is beneficial to those in Alzheimer's and memory care. There's also apps for seniors to read books, magazines, and other literature. This helps improve senior brain function in the process.
Skype, Facetime and other Communication Platforms
Seniors these days have better social interaction with friends and family thanks to programs like Skype and Facetime. Communicating frequently with love ones helps seniors feel welcomed, making it less likely for them have emotional issues and experience depression.
Digital Televisions
Televisions today are different than the ones thirty, twenty, or even ten years ago. Wider sets with enhanced images make it easier for seniors to watch their favorite shows without any hindrance. This essential for those in an assisted living home or space, since it is common for residents to have vision or hearing issues.
Wifi is Now a Necessity When Choosing a Senior Living Community
Beforehand, most senior living communities answer to technology was a community computer lab. It's different now since many seniors own a tablet, smartphone, or a PC. They want high speed wireless internet in their own homes so much, it's a decision when looking for a place to live. Because of that, more seniors enjoy the comforts of places that offer wireless internet, since it makes their lives easier.
Senior Monitoring in an Assisted Living Home and Other Places
While some may think technology for seniors is all leisure-based, many communities are using technology to make a safer living for its seniors. For example, some communities use technology to monitor the health of seniors. That way, the staff can find out if any assistance is needed at any time of the day. With this monitoring, they can also assure their residents' families that their loved ones are well taken care of.
Overcoming Technological Barriers That Seniors Might Face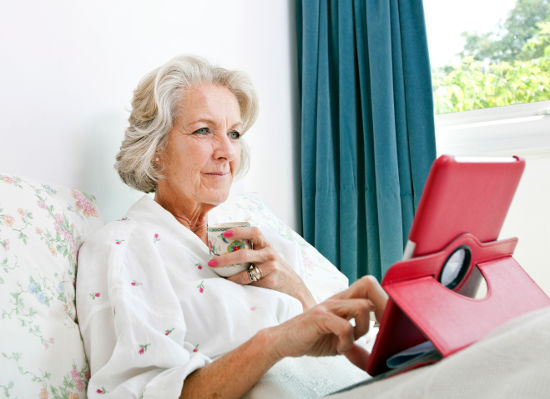 While everything looks great regarding seniors and technology, there are some challenges that a number may face. One challenge seniors face are confidence issues regarding technology. Some seniors might not be confident in their ability to use certain devices. However, there are ways to overcome this confidence issue. Seniors need to remember that they aren't alone when it comes to learning something new. It is likely that someone in the assisted living home, community, or family might be technologically-savvy. Most likely seniors get help from the younger generation as they're more at home with using smartphones, computers, and other technological devices. Additionally, most staff in senior communities are experienced in helping seniors in all matters, even teaching them how to use technology. 
A small barrier that seniors might face is something physical. Seniors with physical issues or health problems might have difficulty using technology, meaning less likely to use them. To help overcome these issues, many devices (smartphones, tablets, digital televisions, etc.) have a specialized "easy mode" that helps seniors navigate and utilize them with ease. There are also a number of specialized senior-friendly devices that help them make their lives better.
Finally, a common barrier that seniors face when it comes to technology are the kinds of content seniors are exposed to. The most common hazardous content that they can be exposed to is online scams looking to take their identity or money. These scams come in forms of fake tax services, legitimate looking offers, deceptive emails, and other underhanded methods. They trick seniors into handing over their personal and financial information, and within an instant, seniors are robbed without them knowing a thing. Because of this, seniors need to be cautious and taught on what kinds of content to avoid and to never give away their personal information.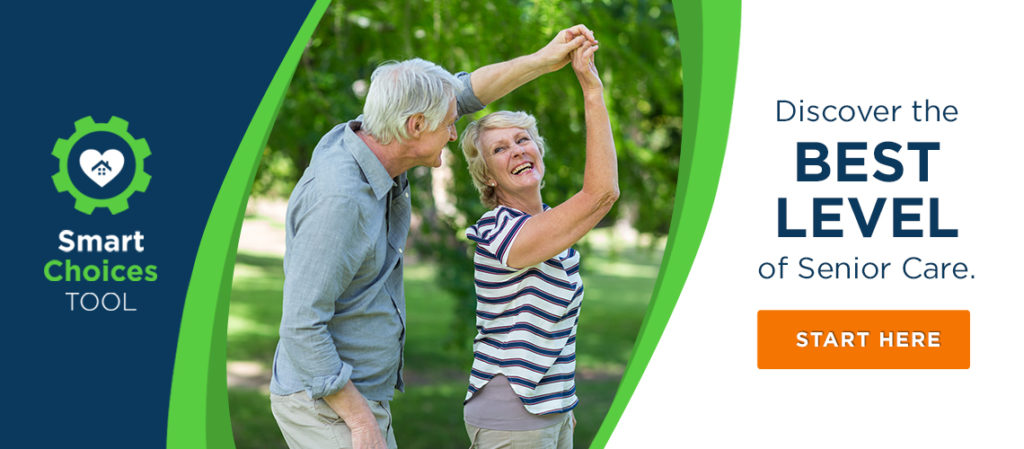 However, seniors should be assured that they are fine when it comes to technology, they just need some help when necessary. And they shouldn't be ashamed in asking for help since it's something they didn't grow up with. With a bit of knowledge, confidence, and outside assistance, technology-skeptic seniors will be able to enjoy the better quality of life that tech-savvy seniors are enjoying.